REMOTE REPAIR COMPUTER
HASSLE-FREE REMOTE COMPUTER REPAIR GUARANTEED
We connect to your computer using TeamViewer software.
How The Process Works
1. Remote access
We connect to your device remotely using TeamViewer software.
2. System check
We perform system scan and diagnostics to identify any virus infection.
3. Repairing
Removing all viruses and optimizing computer performance.
4. Ready
Your computer is virus free, optimized and ready to use.
Why Choose Us
Email Us
CONTACT@REMOTEREPAIRCOMPUTER.COM
Our goal is to provide the best remote computer repair services at the affordable price. We work patiently until every issue is fixed.
About Us
Hello everyone, my name is Ivan, originally from Croatia. My passion for computers spans over 10 years and still growing strong. From a young age, I learned how to experiment with computer software and hardware. Later, I studied at an IT college to learn even more about how computers function. I enjoy helping others understand computer better, and I work hard to ensure each client understands their computer better and required maintenance needed to have a functioning machine for everyday use. Responsible for maintaining computer systems virtually for small and larger business and individual homeowners, troubleshooting via remote access computer problems. Virtually working with global clients from USA, to South American and Europe. Bring me your computer questions and I'll assist with anything you need. My 5-star rating overflows in all areas of my business quality is priority.
Get In Touch
Please enter your details below and we will reach out to you in 60 minutes or less.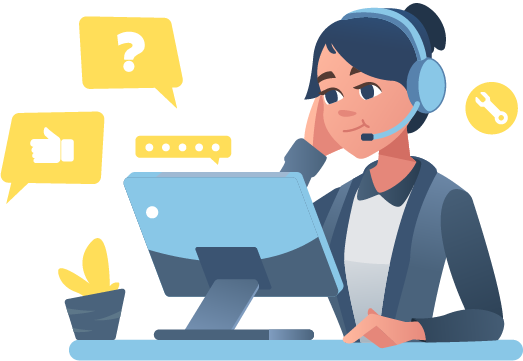 Pricing
ALL MAJOR CREDIT CARDS ACCEPTED.
USE PROMOTIONAL CODE RRC35 TO GET 35% DISCOUNT!
$65

35% DISCOUNT FOR FIRST TIME CUSTOMERS

INCLUDED

Installation of system drivers

Configuration of autostart programs

$90

35% DISCOUNT FOR FIRST TIME CUSTOMERS

INCLUDED

Scanning your computer for malware, spyware and adware

Removing all viruses from your computer

Checking and correcting system files

$75

35% DISCOUNT FOR FIRST TIME CUSTOMERS

INCLUDED

Installation of Windows 10

Installation of system drivers

Installation of system updates

Installation of essential free software

Installation of antivirus program